Działać skutecznie dla regionu
z Adamem Kwaśniakiem, radnym Sejmiku Województwa Małopolskiego rozmawiał Piotr Kania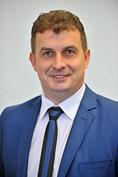 To już prawie rok od wyboru Pana do Sejmiku Województwa Małopolskiego.  Czym Pan się zajmuje jako radny?
W Sejmiku pełnię funkcje Przewodniczącego Komisji Rewizyjnej oraz Wiceprzewodniczącego Komisji Mienia, budżetu i finansów, jestem poza tym członkiem Komisji Kultury, Komisji Ochrony Środowiska oraz Komisji Edukacji. Ponadto pracuję w Komisji ds. przyznawania dotacji na renowację małopolskich zabytków oraz w kapitule komisji "Małopolskie Remizy". Mam wiele zadań w różnych dziedzinach, bo oprócz funkcji kontrolnych w stosunku do Zarządu Województwa z przyjemnością zagłębiam się w sprawy kultury, edukacji  lub ochrony środowiska. Ostatnio omawialiśmy  projekt budowy ścieżek rowerowych na terenie Małopolski, z których znaczna część będzie przebiegać wałami rzek, to jest Wisły, Dunajca, Białej czy też Uszwicy. Uważam to za kapitalny pomysł, tym bardziej, że obecnie turystyka rowerowa jest na topie, staje się niezmiernie modna łącząc w sobie dwie funkcje zdrowotną i turystyczno – rekreacyjną.
Nowa perspektywa unijna już rozpoczęta. Wywalczone przez władze wojewódzkie  środki finansowe na najbliższe lata to kwota około trzech miliardów euro. Jak fundusze te mogą się przełożyć na rozwój regionu, szczególnie wsi i co planuje się zrealizować tu, w naszym regionie?
To są ogromne fundusze, w głównej mierze od ich właściwego wydatkowania zależeć będzie dalszy rozwój regionu i naszej małej ojczyzny. Władzom gminy Borzęcin nie muszę niczego podpowiadać. Rozwój zmierza we właściwym kierunku dając realne szanse na nowe miejsca pracy. I oto przede wszystkim chodzi w tej perspektywie finansowej: gospodarka, przedsiębiorczość i nowe miejsca pracy. Niebawem zostanie uruchomiona sztandarowa i jedna z największych tego typu inwestycji w Małopolsce. Mowa oczywiście o Regionalnym Centrum Rehabilitacji i Pomocy Społecznej w którym prace znajdzie kilkadziesiąt osób. Z optymizmem patrzę na powstającą drogę o podwyższonym tonażu łącząca drogę wojewódzką 768 ze strefą aktywności gospodarczej w Borzęcinie- Borku, która stanie się głównym miejscem inwestycji gospodarczych przynoszących nowe miejsca pracy, ale także znaczne dochody do budżetu gminy. Szczególną uwagę skupiam na poprawie i skomunikowaniu dróg naszego powiatu i gmin z autostradą A4. Ostatnio oddana została do użytku obwodnica Mokrzysk, modernizowana jest kompleksowo droga wojewódzka 768 w Przyborowie z budową zatok autobusowych i położeniem krawężników pod planowaną realizację chodników, w Borzęcinie Dolnym natomiast dobiega końca budowa chodnika przy drodze wojewódzkiej. W planach pozostaje budowa południowej obwodnicy Szczurowej, tj. połączenia dwóch dróg wojewódzkich 964 Żabno - Niepołomice oraz 768 Brzesko – Koszyce  od Borzęcina Dolnego do Niedzielisk. Ostatnio zostało podpisane w tej sprawie porozumienie. Inwestycja pozwoli sąsiadującym gminom w tym obszarze uruchomić kolejne strefy aktywności gospodarczej, co będzie kolejnym impulsem rozwoju gospodarczego i podniesieniem dochodów budżetowych.
Cieszą oddawane ostatnio inwestycje, w tym zjazd z autostrady stanowiący jednocześnie obwodnicę Mokrzysk. Zastanawia zamieszanie wokół inwestycji…
Ja też nie rozumiem intencji władz Brzeska, które tak naprawdę są sobie winne; przespały czas konsultacji, projektowania i realizacji tej inwestycji. Nikt nie pojawił się od pięciu lat u Marszałka, nie rozmawiał z radnym Sejmiku o inwestycji, a teraz próbuje rozrabiać. W czym rzecz: w trakcie otwarcia uświadomiono sobie, że droga jest zbyt  krótka, stąd radni Brzeska okazywali wielkie niezadowolenie. Jak się jednak okazało brakuje 500 metrów do planowanej powstać strefy przemysłowej w  Buczu, a przecież województwo mogło bezproblemowo wykonać przedmiotowy odcinek. Z otwarcia nowego zjazdu, kosztującego prawie 40 milionów złotych, zadowolenia nie kryli mieszkańcy Mokrzysk i Bucza, włodarze gmin obecni na otwarciu inwestycji: wójt Szczurowej Marian Zalewski, wójt Borzęcina Janusz Kwaśniak oraz starosta brzeski Andrzej Potępa.
Pełni Pan funkcję zastępcy Wojewódzkiego Komendanta OHP w Krakowie, znany jest Pan z wielu działań na rzecz seniorów...
Tak, praca zawodowa dostarcza wiele satysfakcji, z natury jestem kontaktowy i otwarty. Lubię pracować z ludźmi, także młodymi, których w jednostkach małopolskiej komendy nie brakuje. Pomagamy głównie ludziom w wieku 15-25 lat, z naszych usług korzysta blisko cztery tysiące młodzieży, której start życiowy utrudniają bariery i zagrożenia obecnej rzeczywistości. W ramach działalności opiekuńczo – wychowawczej dostają szanse i możliwość  ukończenia nauki w szkole i zdobycia odpowiedniego zawodu. W ramach działalności w zakresie rynku pracy prowadzimy szereg działań aktywizujących, zwiększających kompetencje i umiejętności poruszania się w obecnych realiach rynkowych, pomagamy w znalezieniu zatrudnienia, a także refundujemy wynagrodzenia dla młodocianych pracowników. Realizujemy dla młodych ludzi szereg projektów ze środków europejskich, m. in. "Gwarancje dla młodzieży", "Ginące zawody" czy też "OHP jako realizator usług rynku pracy".
Pomagam Fundacji MAGMA im Ronalda Reagana w realizacji wielu przedsięwzięć ukierunkowanych na ludzi starszych. Wspieramy środowiska z trzech gmin: Borzęcin, Koszyce i Szczurowa. Zrealizowaliśmy szereg różnego rodzaju zajęć i działań poprzez kulinarne, manualne, teatralne, komputerowe i szereg innych równie ciekawych, jak profilaktyka zdrowia. Szczególna atrakcją są wyjazdy turystyczno-krajoznawcze, odwiedziliśmy z seniorami szereg ciekawych miejsc. Ostatnio w ramach Europejskiego Dnia Seniora, odbyło się integracyjne spotkanie wszystkich seniorów w Szczurowej. Sala była wypełniona do ostatniego miejsca. Nasze działania z pewnością będziemy kontynuować w przyszłości.
07.11.2015