Patrzeć w dłuższej perspektywie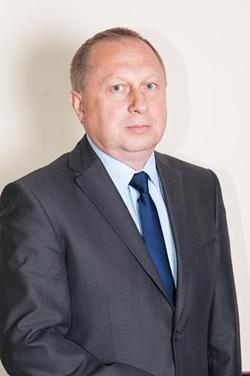 z Grzegorzem Koziołem, Wójtem Gminy Tarnów rozmawiał Piotr Filip
Koniec roku sprzyja podsumowaniom minionych kilkunastu miesięcy. Jak pan patrzy na rok 2015 z perspektywy wójta?
Najważniejszą kwestią dla każdego chyba samorządu jest budżet i jego wykonanie. W tej materii jestem spokojny i zadowolony. Wykonaliśmy zarówno plan dochodów, jak i wydatków. Uchwała budżetowa była często zmieniana, ale to norma w działalności lokalnych samorządów. Każde uzyskane dodatkowe pieniądze, każdy nowy wydatek, muszą znaleźć odzwierciedlenie w zapisach budżetu gminy.
Pan często powtarza, że cieszy się z dobrej współpracy z Radą Gminy. Czy ta współpraca nadal układa się dobrze?
W tej sprawie, na szczęście, nic się nie zmieniło. Nie da się w każdej kwestii być jednomyślnym, ale w generalnie nie ma wielkich różnic poglądów. Można powiedzieć, że naszej gminie władza uchwałodawcza i wykonawcza wspierają się wzajemnie. I nie chodzi o jakąś polityczną większość, ale większość w sprawie realizacji kolejnych zadań. Jestem z takiej symbiozy zadowolony. Nie ma także podziałów na reprezentantów poszczególnych sołectw, radni patrzą na sprawy gminy całościowo i racjonalnie. Mamy świadomość, że nie da się wszystkiego realizować równocześnie. Musi być jakaś kolejność działań i w tej sprawie sporów nie ma. Budżet przygotowuje się na rok, ale wiele zadań planujemy z kilkuletnim wyprzedzeniem, a mieszkańcy wiedzą, kiedy mogą spodziewać się np. wykonania ważnych dla nich inwestycji. Dzięki takiemu podejściu udało nam się stopniowo we wszystkich miejscowościach, w których było to możliwe, zmodernizować centra wsi, szkoły, zbudować obiekty sportowe, place zabaw. Dzięki zewnętrznym funduszom i pożyczkom gmina jest prawie w całości skanalizowana, a tam, gdzie warunki to uniemożliwiają, pomagamy mieszkańcom budować przydomowe oczyszczalnie ścieków.
Planowanie z kilkuletnim wyprzedzeniem nie jest mocną stroną wielu samorządów.
Tego nie zamierzam komentować, ale wydaje mi się naturalne, że perspektywa roku jest zbyt krótka i należy na sprawy lokalnej społeczności spoglądać w dłuższej perspektywie. Właśnie to przecież daje gwarancję rozwoju i szanse wypośrodkowania między chęciami, potrzebami a możliwościami. Na szczęście w przypadku naszej gminy radni nie mają szalonych pomysłów na budowę wielkich, ale nikomu niepotrzebnych budynków, czy realizację kosztownych, a zbędnych inwestycji. Wiadomo, że do niektórych rzeczy trzeba dopłacać – nie da się nie dopłacać np. do oświaty, ale tym bardziej warto liczyć pieniądze i racjonalizować koszty.
Jak w takim razie wyglądają perspektywiczne plany samorządu gminy Tarnów?
Wiadomo, że nie wybudujemy np. nowoczesnego stadionu dla 15 tysięcy widzów, czy parku rozrywki, bo nie ma takiej potrzeby. Myślimy natomiast o budowie hali sportowej w Woli Rzędzińskiej i dostosowaniu budynków remiz do współczesnych standardów. Chcemy prowadzić takie działania, które zwiększą dochody własne gminy. Im będzie ich więcej, tym mniej będziemy uzależnieni od subwencji i dotacji państwa. A dochód własny, czyli bogactwo gminy, bierze się z bogactwa mieszkańców. Im więcej pieniędzy będą mieli ludzie, tym więcej będzie ich też w budżecie gminy. Dla mnie, jako gospodarza gminy, ważne jest, że w dobie problemów demograficznych w naszej gminie mieszkańców przybywa.
Czy widać w pracy samorządów zakończenie okresu unijnego finansowania?
Ja tego nie odczuwam. Być może mieszkańcy mają poczucie, że realizowanych jest mniej przedsięwzięć, ale dla urzędników taka przerwa to czas przygotowania projektów na następną perspektywę finansową i przyszłe nabory wniosków.
Mówi pan, że plany finansowe zostały wykonane zarówno po stronie dochodów, jak i wydatków. Czy jest coś, czego nie udało się w kończącym się roku zrealizować?
Są takie przedsięwzięcia. Nie we wszystkich przypadkach udało się nam uzyskać pozwolenia na budowę. Procedura została wydłużona i skomplikowana, zwłaszcza jeśli chodzi o wejście z inwestycjami na tereny prywatne. Mamy przygotowanych kilka projektów drogowych, m.in. w Jodłowce-Wałkach, Koszycach Wielkich. Wiadomo, że te projekty będą musiały poczekać, bo w tym roku nic już nie uda się nam zrobić. Również dlatego, że na takie inwestycje staramy się pozyskiwać zewnętrzne fundusze, by nie absorbować pieniędzy gminnych. Wyjątkiem była ulica Rajska w Zgłobicach, którą wykonaliśmy w 2015 roku w całości z budżetu gminy.
Czego w takim razie mieszkańcy mogą spodziewać się ze strony samorządu w roku 2016?
Przede wszystkim tego, że nie będziemy zwalniać tempa rozwoju. Zapewniam, że w każdej miejscowości będą realizowane jakieś inwestycje, choć rok przyszły będzie także przeznaczony na przygotowanie do realizacji większych projektów za pieniądze unijne w przyszłości. Mieszkańcy mogą też liczyć, że wszystkie wnioski przez nich zgłaszane będziemy starali się realizować.
Kilka lat temu mówił pan również o trudnym procesie budowania tożsamości gminy. Czy na tym polu ma pan poczucie sukcesu?
Poszczególne miejscowości naszej gminy mają często długą i piękną historię, ale w przeszłości znajdowały się w różnych konfiguracjach terytorialnych. Sama gmina Tarnów jest stosunkowo młoda i ma specyficzny kształt. Co łączyło mieszkańca Jodłówki-Wałek i miejscowości Biała na przeciwległym końcu gminy? Wydaje mi się, że po latach, na tyle na ile to możliwe, tę gminną tożsamość zbudowaliśmy. Poprzez m.in. wspólne imprezy kulturalne, zawody sportowe, integrację mieszkańców w różnych grupach wiekowych – od przedszkolaków po seniorów.
29.12.2015