Rendez-vous z Paryżem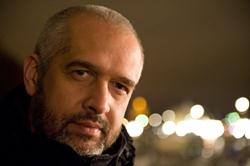 z Tadeuszem Koniarzem, fotografikiem, autorem wystaw "Paryż dla dwojga" i "Bez pardonu" rozmawiał Piotr Filip
W Tarnowskim Centrum Kultury trwają przygotowania do wernisażu wystawy "Paryż dla dwojga", na którą składają się fotografie pańskiego autorstwa. Skąd obecność w Paryżu, skąd pomysł na taki właśnie projekt artystyczny.
Do Paryża wyjeżdżam regularnie z powodów osobistych. Trudno jednak byłoby nie wykorzystać takiej okazji, dlatego zacząłem szybko również fotografować to miasto. Tak narodził się pomysł mający zaowocować wystawą, której ideę zainspirowała we mnie atmosfera miasta oraz jeden z ulubionych filmów, "Zakochany Paryż". Jest to temat raczej lekki, romantyczny, z przymrużeniem oka, Paris, rendez-vous. Ta praca trwała kilka lat. Najstarsze zdjęcie, które będzie pokazane na tarnowskiej wystawie pochodzi z roku 2008. W ubiegłym roku ustaliliśmy z dyrektorem Tarnowskiego Centrum Kultury, że zaprezentujemy tę wystawę w lutym, w okolicach "Dnia zakochanych". Cieszę się, że udało się dotrzymać i słowa i terminu.
Co w efekcie obejrzą zatem widzowie pańskiej wystawy?
Proszę się nie obawiać. Nie będą to tylko fotografie par całujących się lub trzymających za ręce. Nie chciałem też wykorzystać zdjęć, które wydawały mi się zbyt intymne. Nie są to modele i modelki pozujący na fotografii, fotografowałem anonimowych ludzi, często na ulicy, ale nie było moją intencją uprawianie podglądactwa, a jeśli już to w sposób bardzo subtelny. Nie wszystkie osoby to pary zakochanych, na jednym ze zdjęć udało mi się uchwycić moment, gdy ojciec fotografuje swoją małą córkę w towarzystwie artysty ulicznego. Starałem się również pokazywać samo miasto, aby Paryż w tytule miał swoje uzasadnienie. O tym nie należy zbyt wiele opowiadać, zapraszam do przyjścia i obejrzenia. Wystawa składa się z 75 zdjęć i każde ma swoją historię. Jedno z bardziej zabawnych zdjęć zrobiłem przy fontannie Strawińskiego obok Centrum Pompidou. Fotografowałem parę, która żegnała się po wyjściu z kawiarni. W tym momencie zobaczyłem drugą parę, która też zainteresowała mnie pod względem sytuacyjnym . Szybko musiałem podjąć decyzję jak się ustawić, co wybrać. W końcowym efekcie udało mi się sfotografować obydwie sceny.
Ostatniemu pobytowi w Paryżu towarzyszyły również wydarzenia dramatyczne. Był pan jedynym polskim reporterem obecnym w mieście podczas zamachów terrorystycznych w listopadzie. Fotografował pan również wiec na placu Republiki, w hołdzie ofiarom zamachów terrorystycznych.
To wydarzyło się 13 listopada ubiegłego roku. Ten dzień miał być podobny do innych i nic nie wskazywało na to, że piątkowy wieczór zapisze się w sposób tak tragiczny. Mój paryski pobyt, który dobiegał powoli końca, przybrał niespodziewany obrót. Około godziny 23.00, kiedy jadłem kolację w jednym z barów, dotarł do mnie z Polski SMS, którego tekst był dla mnie szokiem. Zrozumiałem, że tuż obok mnie rozgrywają się wydarzenia, które już wtedy wstrząsnęły światem.
Efektem tej pracy była wystawa "Bez pardonu". W ubiegłym roku mogli ją oglądać widzowie w Warszawie.
Byłem zaskoczony liczbą osób, które pojawiły się na wernisażu w Teatrze Polskim. Ludzie poczuli, że sprawy terroryzmu mogą także ich dotyczyć. Teraz wystawę "Bez pardonu" obejrzy tarnowska publiczność w Tarnowskim Centrum Kultury.
Wiadomo już także, że później będzie eksponowana w kilku innych miejscach.
W Tarnowie wystawę będzie można oglądać również podczas Dni Frankofonii w Państwowej Wyższej Szkole Zawodowej. Później prace będą pokazywane m.in. w Szynwałdzie, w tamtejsze bibliotece, w galerii "Poddasze" w Zakliczynie, w Żabnie a także w Krakowie, w Instytucie Francuskim. Będzie to ekspozycja towarzysząca czerwcowym imprezom Miesiąca Fotografii w Krakowie. Transport tej wystawy ze względu na ilość zdjęć to duże wyzwanie, dlatego ostrożnie snuję plany kolejnych prezentacji.
Paryż to wyzwanie, z którym można się mierzyć na różne sposoby. Ma pan już w planach następne projekty związane z tym miastem?
Na razie jestem na etapie zastanawiania się. Do Paryża będę wyjeżdżał  i zapewne będę nadal robił tam zdjęcia. Moje plany muszą być krojone na miarę możliwości finansowych. Obecną wystawę mogę prezentować dzięki temu, że udało się namówić do współpracy pewną liczbę sponsorów i partnerów którym jestem bardzo wdzięczny za okazaną pomoc, nie tylko finansową. Chciałbym w przyszłości sfotografować i zaprezentować Paryż biedny. Taki, którego nie oglądniemy w turystycznych przewodnikach, taki o którym się nie mówi. Obawiam się jednak, że na tak mało efektowny temat trudno będzie znaleźć niezbędne fundusze.
05.02.2016