Powinniśmy czuć satysfakcję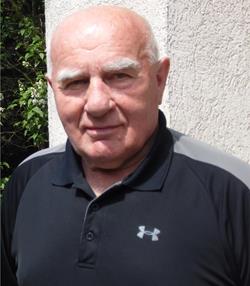 Ze Stanisławem Majorkiem, byłym trenerem reprezentacji Polski, medalistą olimpijskim z Montrealu, rozmawiał Piotr Filip
Zakończyły się igrzyska olimpijskie w Brazylii, podczas których reprezentacja Polski w piłce ręcznej wywalczyła czwarte miejsce. Wciąż więc najlepszym wynikiem polskich piłkarzy ręcznych jest medal wywalczony przez pański zespół 40 lat temu w Montrealu.
Mimo wszystko widzę powody do zadowolenia. Przede wszystkim piłkarze ręczni, jako jedni z dwóch przedstawicieli polskich gier zespołowych, byli obecni na igrzyskach. Utrzymali się w turnieju do samego końca, zaszli dalej niż siatkarze, którzy szansę walki o medale stracili w ćwierćfinale.
Nie zmienia to jednak faktu, że wygraliśmy zaledwie trzy spotkania.
Ostateczny rezultat, czyli miejsce, które zdobyliśmy, nawet poza podium, zasługuje jednak na szacunek. Rywalizowaliśmy przecież z najlepszymi na świecie – mistrzami świata, mistrzami olimpijskimi. Pokonaliśmy Chorwatów, którzy ograli nas w styczniu w Krakowie, a w tym turnieju nie znaleźli się nawet w czwórce najlepszych. Natomiast inna sprawa, że ten wynik był nieco lepszy niż sama gra.
Sytuacja była podobna do tej sprzed 40 lat - mecz z Niemcami o trzecie miejsce w turnieju. Tyle tylko, że w Kanadzie to Polacy okazali się lepsi.
Także myślałem o tej analogii i powtórce z historii. Choćby dlatego i ja i olimpijczycy z Montrealu do końca życzyliśmy młodszym kolegom medalu.
Zygfryd Kuchta, kapitan drużyny, która wywalczyła medal w Montrealu, a później także trener reprezentacji, mówił po turnieju, że zawodnicy mogą być przemęczeni jednoczesnymi występami w lidze, reprezentacji i europejskich pucharach.
Tego czynnika bym nie przeceniał. Po pierwsze to jest ich zawód i praca, a więc powinni być do niej przygotowani, a po drugie reprezentanci innych krajów, np Niemcy, także grali w rozgrywkach europejskich i nie przeszkodziło im to wywalczyć medalu.
Co w takim razie spowodowało, że wracamy bez medalu?
Określiłbym nasz zespół jako trochę niekompletny. Brakowało przywódcy i środkowego rozgrywającego. Kiedy na boisku był Mariusz Jurkiewicz od razu nasza gra stawała się bardziej poukładana, ale on grał po bardzo długiej przerwie i to było widać. Bardzo uboga była organizacja gry i w ataku i w obronie. W wielkiej formie był Karol Bielecki, który został królem strzelców turnieju. Miał jednak zbyt małe wsparcie ze strony kolegów. Należało tak prowadzić akcje, by miał on jeszcze więcej możliwości oddawania rzutów. Zawodnicy popełniali, zwłaszcza w ataku, zbyt dużo błędów, co wynikało moim zdaniem z poziomu ich wyszkolenia technicznego. To nie jest wina zawodników, ani trenera reprezentacji. Pewne braki powstają już na etapie podstawowego szkolenia. Trener reprezentacji nie nauczy zawodnika czegoś, czego nie nauczono go na poziomie szkoły podstawowej. Po prostu nie ma już na to czasu. Tymczasem z powodu błędów w ataku traciliśmy piłkę, oddawali zbyt mało rzutów i w efekcie zdobyli także zbyt mało goli.
Wszystko to, o czym w tej chwili mówię, to jedynie moje prywatne i subiektywne spostrzeżenia. Każdy może mieć na ten temat inny, własny pogląd.
Trener reprezentacji nie miał zbyt wiele czasu nie tylko na ćwiczenie techniki, ale w ogóle na pracę z drużyną.
To prawda. Zgadzam się z nim, że przydałoby się odbyć 80 wspólnych treningów, a on tych 80 treningów nie miał. W czasie igrzysk potwierdził się także fakt, że mamy zbyt krótką ławkę rezerwowych. Za mało było pełnowartościowych zmienników dla najlepszych graczy. Bardzo szkoda, że nie mógł grać Michał Jurecki. Może nie rozstrzygnąłby o wyniku meczu z Niemcami, ale dwie, trzy bramki rzucone w spotkaniu z Danią mogły sprawić, że gralibyśmy w finale i medal byłby gwarantowany, przynajmniej srebrny.
Mówił pan o błędach w ataku, tymczasem bramkarz spisywał się, zwłaszcza w decydujących meczach wyśmienicie.
Piotr Wyszomirski niewątpliwie bardzo pomógł drużynie. Bronił prawie wszystko, zwłaszcza w pojedynku z Chorwacją. To z kolei bardzo jasny punkt naszego występu w Brazylii i o takich wolałbym mówić.
Mamy zatem cieszyć się z czwartego miejsca?
Nie tylko. Powiedzieć sobie – mamy czwarte miejsce, a więc jesteśmy w światowej czołówce to jeszcze mało. Osoby kompetentne i odpowiedzialne muszą teraz szczegółowo przeanalizować grę drużyny w tym turnieju i jej wyniki. Każdy mecz z osobna. Mam nadzieję, że starczy na to czasu i cierpliwości. Za chwilę rozpoczynają się kolejne eliminacje do ważnego turnieju i wnioski z Rio de Janeiro mogą się bardzo przydać. Na pewno nie jest to czas na zmianę trenera, ani na szukanie cudownych recept.
23.08.2016