Zbieramy selektywnie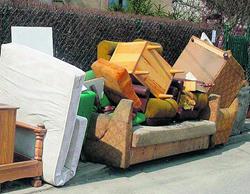 O ponad tysiąc ton wzrosła w ciągu minionego roku ilość odpadów, oddanych przez mieszkańców w Punktach Selektywnego Zbierania Odpadów Komunalnych, prowadzonych przez Przedsiębiorstwo Usług Komunalnych sp. z o. o. w Tarnowie. Z usług przedsiębiorstwa korzystają także mieszkańcy gminy Tarnów.
W 2015 roku do Punktów Selektywnego Zbierania Odpadów Komunalnych w Tarnowie trafiło blisko 6,2 tysiąca ton odpadów, a w roku ubiegłym ponad 7,3 tysiąca. PSZOK przyjmują wszystkie "kłopotliwe" odpady – takie, których nie można wrzucić do kubła na śmieci czy kontenera. Mieszkańcy najliczniej oddają odpady biodegradowalne, czyli głównie odpady zielone – ścięte trawy, gałęzie, zgrabione w ogrodach i parkach liście, dostarczane przez właścicieli posesji czy spółdzielnie mieszkaniowe.
W roku 2015 odpadów biodegradowalnych było ponad 2,3 tysiąca ton, rok później – ponad 3,6 tysiąca ton, a wśród nich najbardziej wzrosła ilość odpadów zielonych. Wyraźnie przybyło też odpadów wielkogabarytowych, do których zalicza się m. in. meble, materace, armaturę czy wózki dziecięce. W 2016 roku PSZOK przyjęły ich o blisko 133,5 tony więcej niż rok wcześniej. - Wzrost ilości odpadów to dobra wiadomość – mówi Tomasz Gut, prezes Przedsiębiorstwa Usług Komunalnych. -  Mieszkańcy nie tylko coraz częściej postępują zgodnie z zasadami ochrony środowiska, ale też świadomie korzystają z możliwości, jakie daje płacenie "podatku śmieciowego". Jeżeli i tak płacą za odbiór śmieci, to mogą w ramach tej opłaty, bez dodatkowych kosztów, przywieźć do nas kłopotliwe odpady, nie wyrzucają ich w przypadkowe miejsca.
Wyraźnie zmniejszyła się natomiast ilość oddanych w Punktach Selektywnego Zbierania Odpadów Komunalnych tworzyw sztucznych – z blisko 25,5 tony do niespełna 10 ton.
Z tego, co mieszkańcy oddają do PSZOK na składowisko odpadów trafia minimalna ilość. – Większość odpadów przekazujemy firmom, trudniącym się recyklingiem - mówi Przemysław Sumara, kierownik dyspozytorni w Przedsiębiorstwie Usług Komunalnych. – Firmy przetwarzają odpady i odzyskują wartościowe materiały. Problem w tym, że recykling nie jest opłacalny. - Teraz zarabiamy tylko na oddawanym do recyklingu szkle i złomie metalowym, ale tych materiałów trafia do nas niewiele – podkreśla prezes Gut.
W 2015 PSZOK przyjęły 21,5 tony szkła i ponad cztery tony metalu, w 2016 – po około 10 ton szkła i metalu. Działanie PSZOK współfinansuje miejski samorząd, miesięczny koszt to około 20 tysięcy złotych. Niektóre z zebranych w PSZOK odpadów przetwarza się na miejscu, np. ziemia i gruz służą do budowania dróg technologicznych na składowisku odpadów, a odpady zielone trafiają do kompostowni. Produkowany przez PUK kompost wykorzystywany jest na własne potrzeby oraz przeznaczany na sprzedaż. Od niedawna można w PSZOK zostawiać tekstylia.
Dwa tarnowskie PSZOK działają od lipca 2013 roku – przy ulicy Komunalnej 31 i przy ulicy Kąpielowej 4b, odpady są przyjmowane od poniedziałku do piątku, w godzinach od 7.00 do 17.00, w soboty – od 7.00 do 15.00. W PSZOK można nieodpłatnie, w ramach opłaty pobranej za gospodarowanie odpadami komunalnymi, zostawić odpady pochodzące z nieruchomości położonych na terenie Tarnowa i gminy Tarnów, po okazaniu dokumentu tożsamości oraz podpisaniu stosownego oświadczenia. Dostarczone odpady powinny być posegregowane na poszczególne rodzaje surowców wtórnych, takich jak: papier, metal, tworzywa sztuczne, szkło, opakowania wielomateriałowe, zużyte baterie i akumulatory, elektrośmieci, odpady wielkogabarytowe, zielone i budowlane oraz zużyte opony.
18.02.2017