Konkurs dla sołectw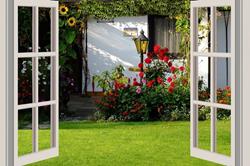 Do 21 kwietnia gminy mogą zgłaszać leżące na ich terenie sołectwa do organizowanego przez samorząd województwa konkursu "Niezwykła Małopolska Wieś 2017". Laureaci wyłonieni zostaną w dwóch kategoriach, a poznamy ich w sierpniu., podczas wojewódzkich dożynek.
Trwa konkurs na "Niezwykłą Małopolską Wieś 2017", do którego gminy mogą zgłaszać sołectwa znajdujące się na ich terenie. Laureatów w dwóch kategoriach: "Piękna Małopolska Wieś" i "Nowatorska Małopolska Wieś" poznamy podczas dożynek wojewódzkich, pod koniec sierpnia. Zwycięzcy otrzymają po 45 tys. zł. W sumie na nagrody dla laureatów Województwo Małopolskie przeznaczyło 220 tys. zł. - W Małopolsce mamy 1914 sołectw. Nie mam wątpliwości, że każde z nich zasługuje na miano tego wyjątkowego. Po to właśnie stworzyliśmy konkurs "Niezwykła Małopolska Wieś 2017". Chcemy w ten sposób wyróżnić nasze małe ojczyzny, które są nie tylko piękne wizualnie i zadbane, ale też podejmują różne inicjatywy lokalne i angażują w te działania swoich mieszkańców – mówi wicemarszałek Wojciech Kozak.
Szczególny nacisk będzie kładziony na ocenę lokalnych inicjatyw, które zrealizowano na terenie danego sołectwa w ciągu ostatnich pięciu lat. Pośrednio konkurs ma więc promować dbałość o estetykę danej wsi oraz ochronę dziedzictwa kulturowego, doceniane będą też działania podejmowane na rzecz zmiany wizerunku, w szczególności te o charakterze społecznym, gospodarczym i środowiskowym, a także przedsięwzięcia, których celem jest wzmacnianie tożsamości lokalnej i integracja mieszkańców.
Każda z gmin, zgodnie z regulaminem, może desygnować tylko jednego kandydata. Sołectwa, które zdobędą największą liczbę punktów w trakcie oceny zgłoszeń, czeka jeszcze jeden sprawdzian – wizja w terenie.
Gminy, które chcą zgłosić swoje sołectwa do udziału w konkursie mają na to czas do 21 kwietnia. Zgłoszenie w wersji papierowej i elektronicznej powinny być złożone na Dzienniku Podawczym Urzędu Marszałkowskiego Województwa Małopolskiego lub przesłane pocztą.
17.04.2017