Borzęcin coraz bogatszy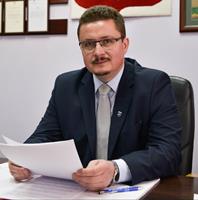 Rośnie wartość majątku gminy Borzęcin. Tym samym gmina umacnia się na pozycji jednej z  najzamożniejszych w powiecie brzeskim. Janusz Kwaśniak, rządzący gminą nieprzerwanie od 18 lat, nie kryje satysfakcji.
Gmina Borzęcin to jedna z najzamożniejszych gmin w powiecie brzeskim. Według corocznego rankingu "Najbogatsze i najbiedniejsze gminy w Polsce", w powiecie brzeskim klasyfikowana jest najwyżej wśród gmin wiejskich. Pod względem wskaźnika "G" (wskaźniki dochodów podatkowych w przeliczeniu na jednego mieszkańca), wyprzedza ją tylko miasto Brzesko. Wraz z realizacją szeregu inwestycji infrastrukturalnych, wartość majątku gminy Borzęcin wciąż wzrasta. Na koniec grudnia ubiegłego roku, po odliczeniu amortyzacji, było to kwota 80 milionów 223 tysięcy złotych. Największą wartość gminy stanowią budynki i budowle administrowane przez urząd – 65 milionów 33 tysiące złotych. Grunty stanowiące własność gminy wyceniane są na kwotę 3 miliony 574 tysiące złotych, a urządzenia techniczne i maszyny na 926 tysięcy złotych. Częścią składową pokaźnego majątku są też obiekty oświatowe wraz z wyposażeniem. Wartość majątku Zespołu Szkół w Borzęcinie to 5 milionów 702 tysiące 730 złotych, Zespołu Szkół w Bielczy – 2 miliony 243 tysiące 924 złote, a Zespołu Szkół w Przyborowie – 1 milion 883 tysiące 973 złote. Łącznie 9 milionów 830 tysięcy 626 złotych. - Gmina właściwie się rozwija. Należycie wykorzystuje nadarzające się okazje dla wsparcia finansowego zakładanych inwestycji. Osobiście mam satysfakcję z tego, że w chwili kiedy przed 18 – laty obejmowałem urząd wójta gminy Borzęcin majątek gminy stanowił równowartość 2 milionów 810 tysięcy złotych, dzisiaj to kwota 80 milionów 223 tysięcy złotych, a więc pomnożyliśmy jego wartość blisko 30-krotnie. To kwintesencja samorządowej pracy – mówi Janusz Kwaśniak, Wójt Gminy Borzęcin.
18.04.2017