Z Koroną o dużą stawkę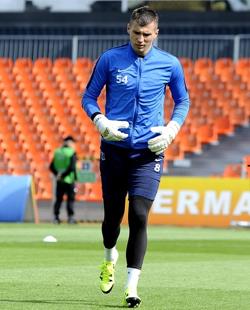 W sobotę, 22 kwietnia o godzinie 18.00, drużyna Bruk-Betu Termaliki Nieciecza zmierzy się w Kielcach z Koroną. Stawką spotkania jest miejsce w pierwszej ósemce po zakończeniu rundy zasadniczej.
W sobotę, 22 kwietnia, piłkarze ekstraklasy rozegrają ostatnia kolejkę rundy zasadniczej. Wszystkie mecze rozpoczną się o godzinie 18.00. Zespół Bruk-Betu Termaliki Neciecza zagra na wyjeździe z Koroną Kielce.
Niecieczanie wciąż walczą, podobnie jak i kielczanie, o miejsce w górnej połowie tabeli po 30 kolejkach spotkań. Bruk-Bet i Korona mają po 39 punktów i zajmują w tabeli odpowiednio siódme i ósme miejsce. Na  dziewiątej pozycji plasuje się Wisła Płock, na 10 Zagłębie Lubin. Obydwa te zespoły zgromadziły po 38 punktów.
W przypadku wygranej w Kielcach drużyna z Niecieczy ma zapewnione miejsce w gronie najlepszych ośmiu drużyn w kraju. W przypadku remisu lub porażki ważne będą wyniki innych spotkań. - Musimy być bardzo skupieni, unikać głupich błędów. Jak dokładnie mamy się zaprezentować, to już omówimy z trenerem. Musimy w pełni zrealizować określone zadania. To ma być klucz do sukcesu – mówi Dariusz Trela, bramkarz Bruk-Betu, a wcześniej piłkarz Korony. - Do Kielc jedziemy walczyć o pierwszą ósemkę, w podobnej sytuacji są gospodarze. Zapowiada się bardzo fajne i niezwykle emocjonujące widowisko.
Korona jest bardzo trudnym rywalem na własnym boisku. Wygrała siedem meczów z rzędu na własnym stadionie.  Z zespołem z Kielc niecieczanie w LOTTO Ekstraklasie zmierzyli się czterokrotnie. W poprzednim sezonie Bruk-Bet wygrał w Kielcach 1:0. W rundzie rewanżowej kielczanie zwyciężyli 1:0. W rundzie finałowej, w Niecieczy było 0:0. W obecnych rozgrywkach na stadionie w Niecieczy wygrała Korona 3:1.
21.04.2017