Długie, piękne, zadbane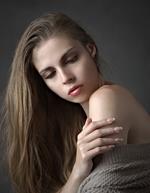 Wiele kobiet marzy o pięknych, zdrowych włosach. Od kilku lat w modzie są włosy długie i proste, które świetnie się układają, podkreślają kobiecość i dodają niepowtarzalnego uroku. Rodzi się więc pokusa, by zapuścić włosy, to jednak wymaga cierpliwości i zmian w diecie i sposobie pielęgnacji.
Wiele pań chciałoby zapuścić włosy, by kiedyś mieć piękne, gęste i długie. Cały ten proces wymaga jednak i cierpliwości i wielu zmian. Aby włosy rzeczywiście były piękne – gęste i lśniące, należy zmienić nawyki żywieniowe i sposób pielęgnacji włosów. Włosy są bowiem niejako barometrem stanu zdrowia, na ich wygląd mają wpływ i predyspozycje genetyczne i tryb życia i chociażby kondycja organizmu. Na niektóre z tych rzeczy mamy wpływ w każdej chwili, więc warto na poważnie zadbać o ciało, a tym samym o włosy.
Patrzę, co jem
Zapuszczanie włosów jest procesem długotrwałym. Trzeba przy tym pamiętać, że włosy są tkanką martwą i należy je wzmacniać od zewnątrz. W odpowiednio zbilansowanej diecie powinny się więc znaleźć witaminy i minerały oraz białko. To składniki, które w znaczący sposób wpłyną na kondycję włosów. Wszelkie niedobory są widoczne w postaci wypadania włosów, zniszczonych końcówek czy też łamliwości. Niewłaściwa dieta spowalnia również wzrost, a przecież podczas zapuszczania włosów o wzrost chodzi najbardziej. Warto jadłospis wzbogacić o ryby – cenne źródło kwasów omega-3, drób czy też otręby, rośliny strączkowe, owoce jagodowe, sery, jaja oraz wszystkie produkty, które są bogate w witaminy  A, B, E, C i minerały: żelazo, cynk, selen, krzem, miedź i mangan. Poza tym należy odpowiednio nawadniać organizm. To doskonały sposób, by pozbyć się obciążających toksyn.
Pielęgnacja pod lupą
Gwarancją sukcesu jest systematyczne działanie i konsekwencja. Warto regularnie podcinać zniszczone końcówki, bo tylko wtedy można liczyć na zdrowe i odporne na uszkodzenia włosy. Poza tym warto zasięgnąć informacji, jak szybko zapuścić włosy – czytaj o szkodliwym działaniu urządzeń przeznaczonych do stylizacji, takich jak suszarka, prostownica czy lokówka. Nawet jeśli nie można z ich używania całkiem zrezygnować, powinno się wybierać programy o niższej temperaturze (najlepiej z zimnym nadmuchem) i zabezpieczać włosy specjalnymi kosmetykami termoochronnymi. Na kondycję włosów świetnie wpłynie również regularne szczotkowanie i pobudzanie krążenia krwi w skórze głowy. To powoduje, że mieszki włosowe się wzmacniają. Do masażu warto wykorzystywać olejki z kokosa, orzecha lub drzewa sandałowego. Popularną metodą babć była maska z białka kurzego oraz wcierka z czarnej rzepy. Jeżeli ktoś nie korzysta z domowych sposobów, może kupić gotowe kosmetyki.
Po każdym myciu włosów warto stosować odpowiednie do ich rodzaju odżywki, a raz na tydzień bogatą i esencjonalną maskę. Na co dzień o kondycję włosów zadbają również preparaty ułatwiające rozczesywanie.
16.12.2017