Pomysł na prezent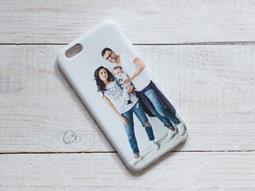 W czasach komercjalizacji świąt i olbrzymiej liczby dostępnych produktów, urok wręczania prezentów trochę zmalał. Zakup upominków do łatwych nie należy. Wybierając prezenty należy wziąć pod uwagę nie tylko preferencje bliskich, ale także zasoby własnego portfela i możliwości, jakie daje sam prezent.

Zakup świątecznych prezentów to dla niektórych prawdziwa udręka. Najczęściej brakuje pomysłu, a jeśli towarzyszy temu również niezbyt zasobny portfel, zadanie wydaje się karkołomne. Nie zawsze jednak zakup upominków musi oznaczać ogromne wydatki. Często rzeczy proste, ale osobiste w odbiorze, sprawią najwięcej radości.
Propozycja pierwsza: samodzielnie zaprojektowane etui na smartfon
Dobrym pomysłem na prezent pod choinkę jest etui na telefon. Za pośrednictwem strony internetowej https://zaprojektujetui.pl/ można je wykonać na zamówienie w 24 godziny, nawet więc spóźnialscy, pozostawiający wszystko na ostatnią chwilę, znajdą tu coś odpowiedniego dla osoby bliskiej sercu. Osobisty charakter prezentu można wyrazić, umieszczając na etui oryginalną grafikę czy modne motto, można też wysłać np. zabawną fotografię i zlecić wykonanie na jej bazie spersonalizowanej obudowy na telefon. Taki gadżet na pewno stanowić będzie ciekawy i bardzo osobisty prezent.


Propozycja druga: zestaw starannie wyselekcjonowanych książek
Wiadomo, że książka książce nierówna. Dobrze znając czytelniczy gust bliskiej osoby, można stworzyć pakiet książek ściśle dopasowanych do jej zainteresowań. Dodatkowo do prezentu dołączyć można dedykację, aby nadać upominkowi jeszcze bardziej osobisty charakter.


Propozycja trzecia: płyty winylowe
Gust muzyczny to bardzo indywidualna kwestia. Jeżeli dobrze znamy muzyczne preferencje osoby, którą chcemy obdarować, warto zakupić zestaw płyt winylowych z jej ulubionymi wykonawcami. Szeroki uśmiech na twarzy gwarantowany.


Dopieszczone opakowanie prezentu również jest ważne
Poszukując spersonalizowanych prezentów dla najbliższych, warto pamiętać także o tym, że wyjątkowego charakteru upominkom nadaje sposób ich pakowania. Zamiast korzystać z gotowych – nie zawsze ładnych – toreb, można stworzyć bardzo oryginalne i dopracowane pod względem wizualnym paczki. Trzeba tylko użyć papieru do pakowania. Świetnie prezentuje się zupełnie gładki szary papier, skromny i ascetyczny, na który, np.za pomocą stempelków nasączonych różnokolorowym tuszem doskonale nanosi się zdobienia.Można też posłużyć się kawałkiem gałązki świerku, którą przykleja się do pakunku, dodając plasterki suszonej pomarańczy.Jeszcze tylko kawałek jutowego sznurka – i gotowe! Możliwości w zakresie pakowania prezentów jest mnóstwo. Wystarczy odrobina wyobraźni.
18.12.2017