"Jaw Dikh" w Muzeum Etnograficznym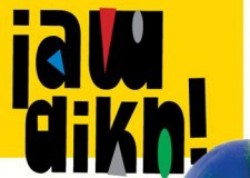 Na wystawę twórczości plastycznej artystów pochodzenia romskiego zaprasza 16 kwietnia o godzinie 18.00 Muzeum Etnograficzne w Tarnowie. Wystawa to efekt międzynarodowego projektu "Romani Art. – International Dilaog".
W poniedziałek 16 kwietnia o godzinie 18.00 odbędzie się w tarnowskim Muzeum Etnograficznym otwarcie wystawy o niezwykłym tytule "Jaw Dikh", który w języku romskim zaprasza "Chodź zobacz". Wystawa prezentuje twórczość plastyczną artystów pochodzenia romskiego.
To rezultat projektu "Romani Art. – International Dilaog", czyli pleneru malarskiego ,który odbył się w ubiegłym roku w Czarnej Górze na Spiszu. Projekt miał na celu skonfrontowanie artystów pochodzenia romskiego z kilku krajów europejskich, różniących się sytuacją ekonomiczną, polityczną i relacjami społecznymi. Ta konfrontacja twórców z Francji, Hiszpanii. Albanii i Polski dała twórczą różnorodność, a jednak głęboko naznaczoną romskim charakterem.
Romska wystawa plastyczna w tarnowskim muzeum, które pierwsze w świecie zorganizowało stałą ekspozycję etnograficzną o historii i kulturze Romów, ma symboliczny wymiar.
15.04.2012