Rekordowa liczba turystów w Małopolsce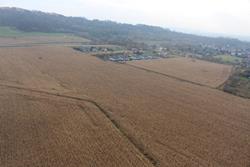 W Małopolsce padł kolejny rekord turystyczny – w zeszłym roku region odwiedziło 14,9 mln osób, czyli o milion więcej niż w roku 2015. W tej liczbie zdecydowanie przeważają osoby, które spędziły na terenie województwa przynajmniej jedną noc – jest ich 11,5 mln. Te i inne dane zawiera najnowszy raport z badania ruchu turystycznego w województwie małopolskim.
Władze województwa małopolskiego zaprezentowały raport z badania ruchu turystycznego w Małopolsce. - Inwestycje w turystykę, troska o zabytki czy rewitalizacja naszych miast i wsi przynosi wymierne efekty. Małopolska z każdym rokiem jest coraz popularniejszym kierunkiem podróży - mówił podczas prezentacji raportu Leszek Zegzda, członek Zarządu Województwa Małopolskiego.
Kolejny rok na plusie
W 2016 roku Małopolskę odwiedziło 14,9 mln osób, co oznacza, że w porównaniu do roku 2015 liczba ta wzrosła o milion. Wśród nich ponad 3,2 mln to goście zagraniczni.
Liczba osób przyjeżdżających do Małopolski od ośmiu lat systematycznie wzrasta. Ubiegłoroczny skok to z pewnością efekt Światowych Dni Młodzieży. - Wierzę głęboko, że przez te kilka dni młodzi pielgrzymi zachwycili się małopolską gościnnością, naszą przyrodą, zabytkami i wspaniałą kuchnią – i tu jeszcze wrócą, zabierając ze sobą swoich najbliższych. Zadowolony turysta to w końcu najlepszy ambasador Małopolski - mówi Leszek Zegzda.
W ogólnej liczbie 14,9 mln osób, aż 11,5 mln stanowią turyści, czyli osoby, które spędziły w regionie przynajmniej jedną noc. Oznacza to, że liczba turystów w stosunku do 2015 roku wzrosła o około 800 tysięcy osób.
Goście krajowi to najczęściej mieszkańcy województwa śląskiego, małopolskiego, mazowieckiego oraz podkarpackiego. Wśród osób, które nocowały, najliczniejsi są mieszkańcy Śląska i Mazowsza, a następnie Małopolski i Podkarpacia, natomiast wśród gości - mieszkańcy woj. małopolskiego, następnie śląskiego i podkarpackiego.
Wśród zagranicznych odwiedzających w dalszym ciągu utrzymuje się dominacja Wielkiej Brytanii oraz Niemiec, a w dalszej kolejności Francji i Włoch.
Odwiedzający krajowi podczas swojego pobytu w Małopolsce wydali średnio 730 zł na osobę, a odwiedzający zagraniczni – 1 415 zł na osobę. W efekcie szacuje się, że dochody z turystyki w 2016 wyniosły niemal 13 mld zł, co w porównaniu do zeszłego roku oznacza utrzymanie na podobnym poziomie.
Większość turystów odwiedza Małopolskę, bo chce wypocząć i zobaczyć najbardziej znane atrakcje turystyczne. Wśród turystów zagranicznych ważne są również odwiedziny u krewnych i znajomych oraz rozrywka, a wśród krajowych – pobyty zdrowotne. W 2016 roku odnotowano też wysoki wskaźnik pobytów w celach religijnych, szczególnie wśród turystów zagranicznych.
Za najważniejsze atuty Małopolski odwiedzający uważają piękno przyrody, malownicze krajobrazy, unikatowość i dobry stan zabytków, zróżnicowaną ofertę atrakcji oraz życzliwość i gościnność ludzi.
Badanie ruchu turystycznego jest prowadzone w Małopolsce od 2003 roku. Raport za 2016 rok jest przygotowany w oparciu o badania, które były prowadzone w głównych atrakcjach turystycznych regionu (łącznie 29 lokalizacji) na podstawie wywiadów kwestionariuszowych na próbie 6 380 odwiedzających. Badania zrealizowało konsorcjum dwóch firm: Pracownia Analiz Społecznych IPSYLON Iwona Żuk oraz Pracownia Badawcza BOSQO Hubert Kawalec.
17.01.2017